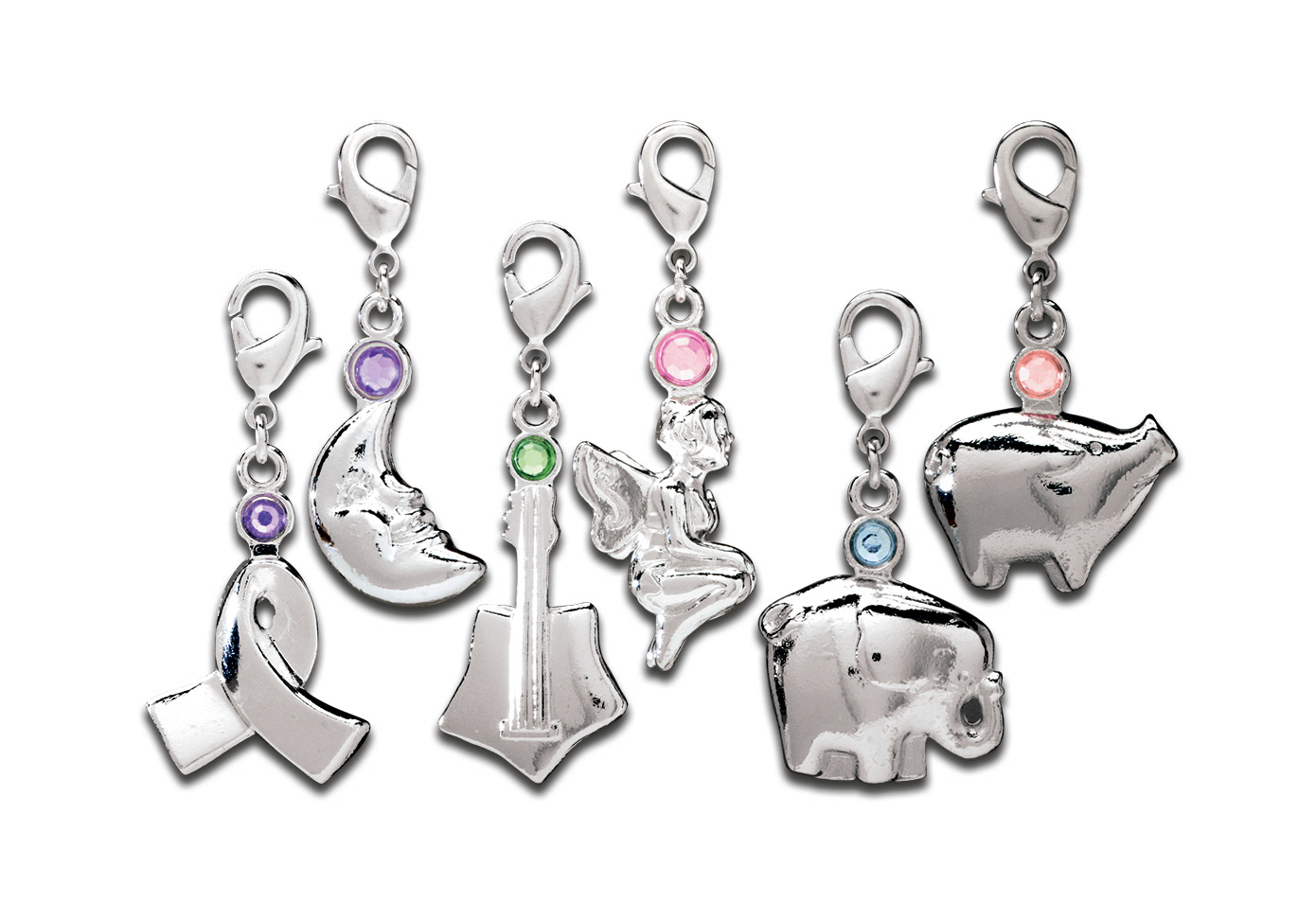 After initial market release we discovered our tuck-box packaging made girls think we were offering trading cards. The box had illustrations of charms on the packaging, but the actual charms were not seen. The brand team requested a re-design of the package to accommodate a visible charm.
The game included a Deluxe Party pack which included charms, bracelettes and cards.
The Star Sisterz Collectable Charm game was a truth or dare type of game featuring collectable charms designed to wear, collect and trade. The game was released by Wizards of the Coast in 2003.
The game combined two popular trends: dare style games and charm bracelets. Aimed at girls 8-12 years of age, Star Sisterz offered three different Theme Packs each containing 4 random charms, 7 random game cards and game rules. Each silver charm had the brand logo on the back and was inlaid with a colorful gem. Charms were earned by completing a Dare, Challenge or Big Idea listed on one of the game cards.
I art directed the sketches, sculpting and final production of charms for the game.
The brand team also requested a different style of art for our characters on the packaging. I chose Taia Morley for the new package illustrations. Taia's style was perfect for the brand. Her illustrations tested strong with the targeted demographic. Since our original color palette tested well, we kept the basic look and feel.
One direction we explored was a CD jewel case type of package with a reveal window in the upper right hand corner to showcase the charms. Another direction was a pillow box package with a die cut window in the upper right hand corner to showcase charms. The pillow box was narrow in the middle and wider at the top and bottom.
Jewel Case and Pillow Box design rough sketches with package art in position
More of Taia Morley's work.
The pillow box proved to be a more cost effective solution than the CD jewel case concept. The unique appeal of the curved, feminine shaped package invited girls to pick it up and explore. A featured charm was displayed inside the window while the other charms were randomized inside the package.