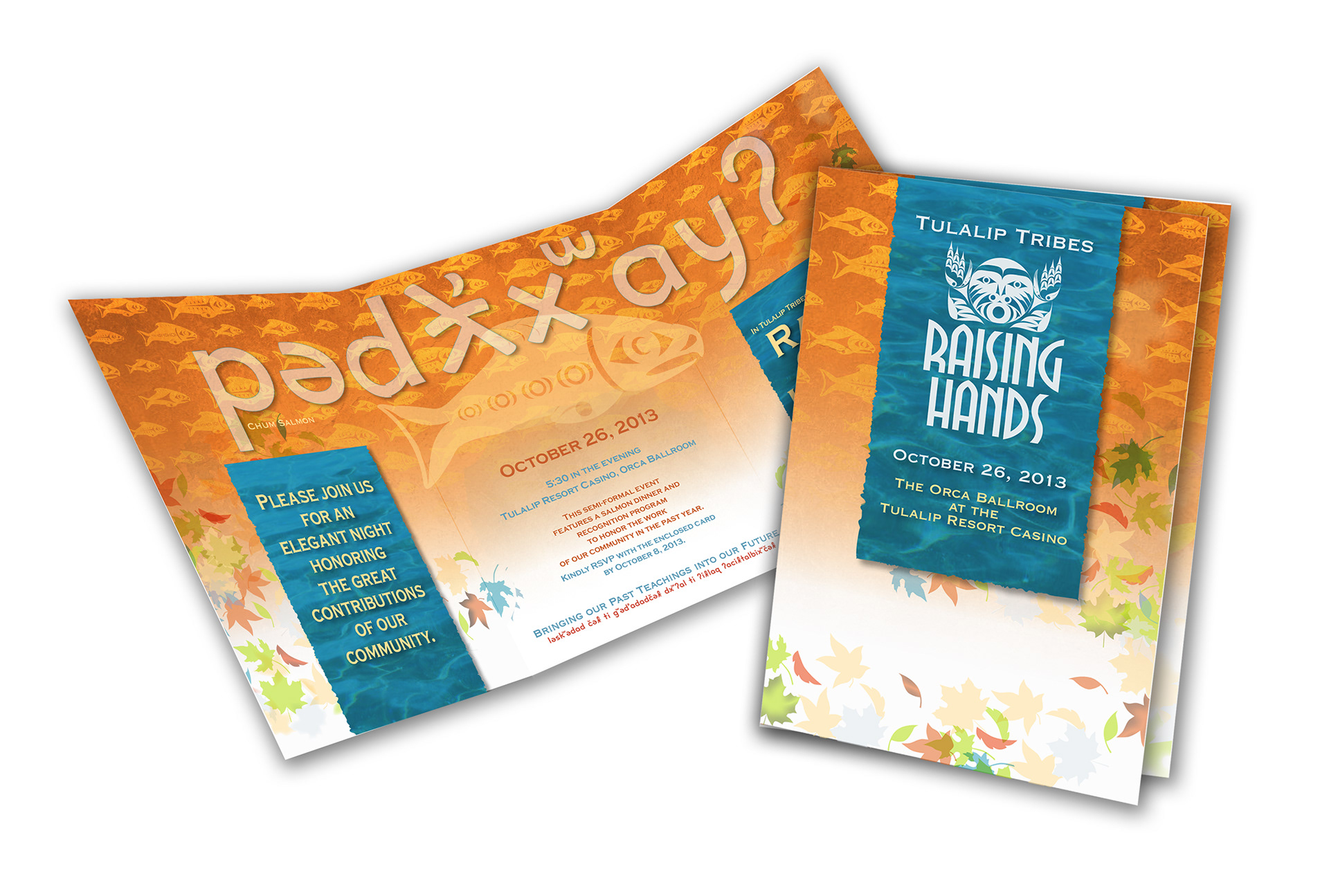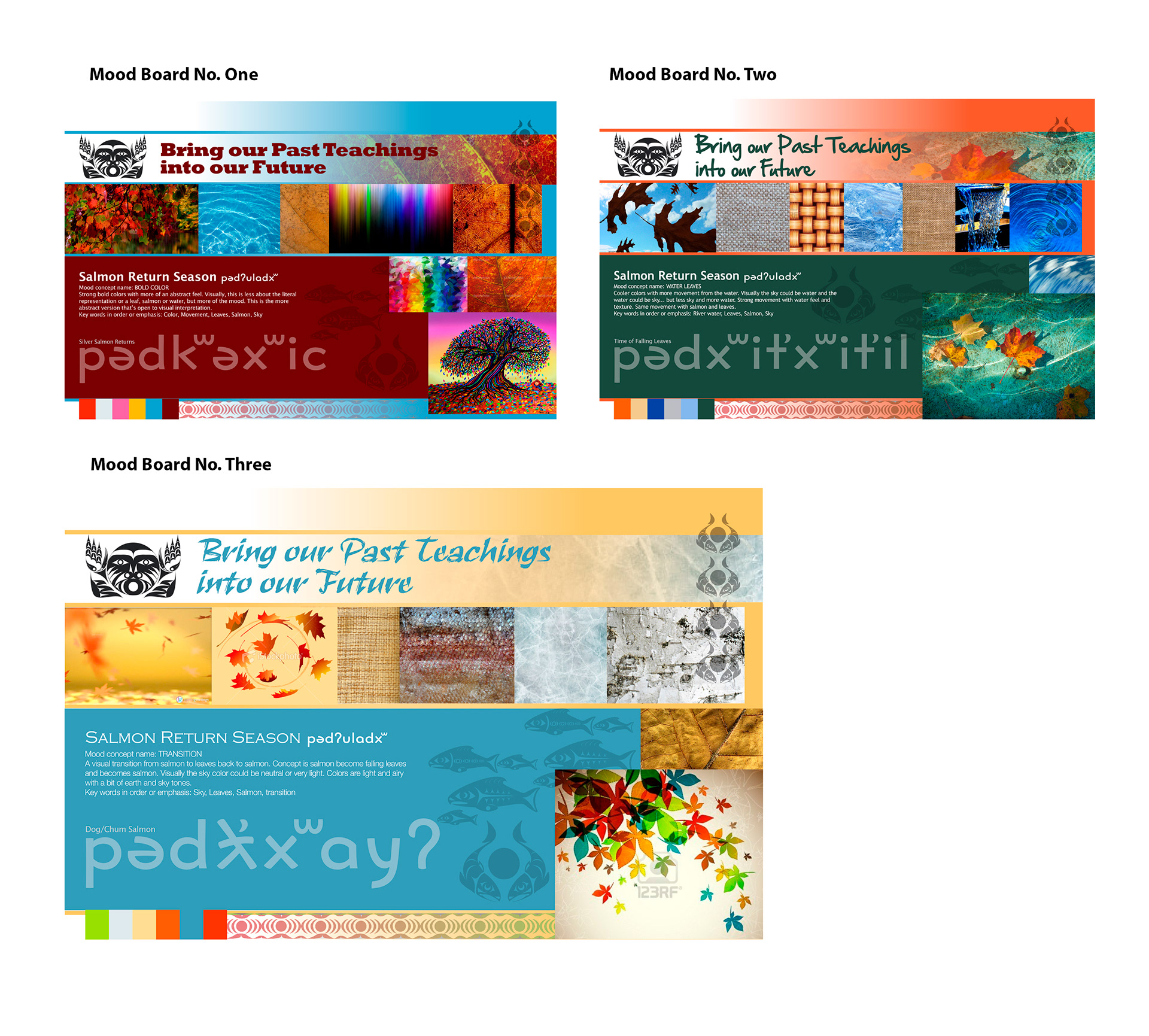 The annual Tulalip Tribes Raising Hands event recognizes community groups and individuals that provide services to the Tulalip Tribes community. In 2013, Tulalip Tribes donated $6.9 milion to over 280 nonprofits and community groups.

The graphics included: a powerpoint template, poster, email template, invitation, save the date postcard, RSVP card, envelope and name tags for the event. All items would incorporate the selected graphics. I used Adobe Illustrator for the leaf work on the final designs. Adobe Indesign for most of the layout work.

I created three mood boards in an effort to create distinctly different graphic moods. A fusion of mood boards two and three became my launching pad for creative look and feel. The tribal images were created by tribal artist Steven Madison.